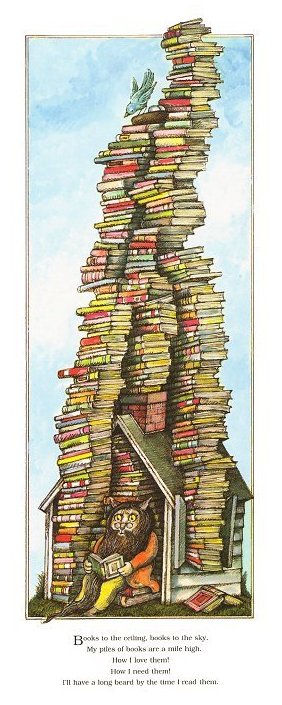 Here are a few of the books that I have read recently with a comment or two.
Rabbi Jonathan Sacks – The Great Partnership; Science, Religion and the Search for Meaning – Schocken Books
Too often religious people and scientists are estranged. This book should help them come together. "Science takes things apart to see what makes them work. Religion puts things together to see what they mean."
Ronald W. Potter – The Art of Measurement; Theory and Practice – Hewlett-Packard Professional Books
John Gardner – Building Classic Small Boats; Complete Plans and Instructions for 47 Boats – International Marine/ – McGraw Hill
Vic Tesolin – The Minimalist Woodworker – Springhouse Press
Mark Kurlansky – Salt: A World History – Penguin Books; 2003
John S. Shelton – Geology Illustrated – W. H. Freeman; 1966
Mark Kurlansky – Cod: A Biography of the Fish that Changed the World – The Penguin Press; 2010 The story of a fish that fed the world, caused several shooting wars, and has been fished to near extinction. Also contains a number of historical, antique, and traditional recipes using dried salt cod as well as fresh cod.
Howard I. Chapelle – The History of The American Sailing Navy: The Ships and Their Development – Konecky & Konecky ; 1998 A reprinting of the original W. W. Norton, 1949 classic. A detailed history of the ships, politics, and bureaucracy of the beginning before the Revolutionary War and ending approximately 1860. This book has numerous line-drawings of the ships of this period. Also notable are Chappelle's comments on the attention given to improving warships in war time and their neglect in times of peace. It seems that politics, bureaucracy, and adminis-trivia are not new phenomena, rather have plagued the U. S. Navy's existence since the beginning..
Robert Darnton – Censors at Work: How State Shaped Literature – W.W. Norton & Company; 2014 Three capsule histories of censorship; Bourbon France, British India, and Communist East Germany. An interesting story of how states attempt to protect themselves from ideas. And how the ideas protect themselves from States.
David Kilcullen – Out of the Mountains: The Coming Age of the Urban Guerrilla – Oxford University Press; 2013 An analysis of the changes in warfare and a recommendation as to how we should be prepared.
Kate Ascher – The Works: Anatomy of a City – The Penguin Press; 2005 While very NYC oriented, it provides many helps to understand the infrastructure of a large city.
Ursula K. LeGuin – The Wind's Twelve Quarters – Bantam Books a paperback that I had had since 1990 I think. Twelve good stories, some novella length. The author's selection. To be savored.
Barbara Kingsolver -Flight Behavior – Harper
Jonathan Corbet, Alessandro Rubini & Greg Kroah-Hartman – Linux Device Drivers 3rd edition – O'ReillyThe subtitle "Where the kernel meets the hardware" sums it up. Well laid out and well written, this is a great book for amateurs and professionals needing knowledge of Linux device driver details. Provides a thorough treatment of hardware interfaces, Linux interfaces and bridge that the device driver needs to build. Also considered are interaction with other drivers and timing and queuing questions.
Barbara Kingsolver – The Lacuna The Lacuna took me a long time to read. It begins in Mexico in the 1929. This led my own memory back to my sixth grade teacher Miss Watkins who had been going to Mexico and the rest of South and Central America for years. Each of the places the Ms. Kingsolver mentioned, I felt like I had visited before. The care and craft of her writing is unmistakable. I set the book down for a long while. When I picked it up again, I was absorbed by the story of Trotsky in Mexico. The protagonist, Harrison Sheppard, eventually returns to the US and settles in Asheville, a city not far away. Again a connection to be savored. The connection with the 1950's political situation and news headlines I remember from my earliest years brought the book to conclusion. This book is way too good to be a popular in the TV-age.
Dan Brown – The Lost Symbol Three dozen pages in I was hooked. Symbols, secrets, history, tradition. Mystery. Short chapters, all cliff-hangers.
Henry Petroski – The Pencil Everything you ever wanted to know about a regular yellow pencil. History, check. How to make, check. People involved, check. Politics, check. Engineering calculations, check. Did I leave anything out? I know that Henry Petroski did not. Excellent bibliography and notes.
Marvin Olasky – The Politics of Disaster: Katrina, Big Government, and a New Strategy – Disappointing. Anecdotal. Poorly done references.
John Wyndham – The Day of the Triffids I found a paper back copy of this classic in my garage. Crest Book d741 $.50 No publication date. But one of the titles offered in the back is John F. Kennedy, President. Grindingly slow start. Leaden prose. All of the action is in the last 20 pages. For what? It does presage the issues of GM and mass pandemic along with the loss of society. It avoids the issue of loss of technology other than communication and predates the use of computing. Worth reading as it is a 1951 milestone. Pale compared to today's SciFi.
Harry L. Moore – A Geologic Trip across Tennessee by Interstate 40 A detailed trip at that. In addition to all of the geologic features, a trip log enables you to travel vicariously via Google Maps Street View if you can not get there with a car. Also includes a clear explanation of the falling mountainsides in TN and NC.
Carolyn Hanna Murphy – Carolina Rocks! – The Geology of South Carolina – A quick survey of South Carolina geology with pointers to places to go where you can see what's underneath. From the mountains to the sea, all areas of the state have interesting geology that you can visit and sea. An excellent guide and student resource.
Henry Billings – Construction Ahead – A great book for young and old who might be curious about how the two-lane or even the four-lane highway they are driving got to be the way that it is. Henry Billings was an artist. A professor at Bard College. He did a number of books with a variety of illustration styles and topics. This book for young people (Grades 4-12) uses illustrations and maps to describe the history of a a route and the modern (1950's) improvements. My copy was a discard from a school library. For me, this is exactly the kind of book that needs to be in Google Books or some such resource. And in school libraries.
Henry Billings lived not far from the project he describes. I can imagine him going up to visit the workers at the site and sketching and drawing the illustrations in the book.
1. It describes a number or potential career paths. Civil Engineering for the college bound. Equipment Operator for those who are interested in that phase of construction. For the first time, I understand what the cryptic marks on a survey stake mean. And that highways are really not laid out willy-nilly.
2. It describes the history of a path from the Hudson River to other points in Connecticut. The trade of American Natives, farmers, and tradesmen and how they got their goods to market. Billings describes and illustrates the people along those routes during the colonial times and the changes through the years as country matured into the automobile era.
3. Through detailed drawings and corresponding text, it describes the process of road engineering and the decisions, planning, and execution that a highway department administrator must go through to complete a road project.
Margaret Cheney and Robert Uth – Tesla, Master of Lightning – A pictorial history of the inventor and the inventions that you use use every day and probably credit to the wrong man.